Here are some pictures of Haiti:
Elizabeth's pictures
Our pictures
Totally unorganized for the moment.
Here's one I find poignant: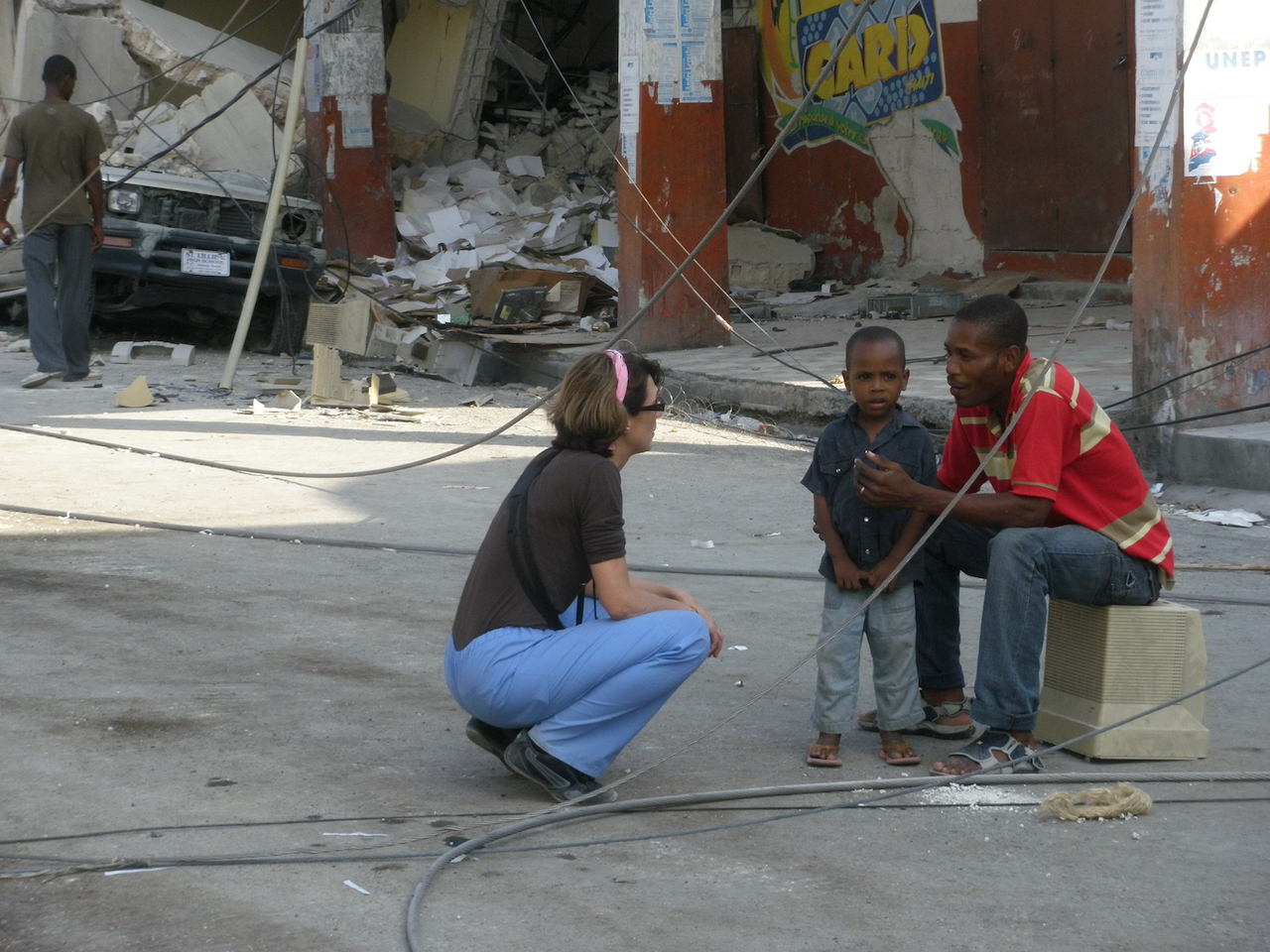 This man comes each day to the technical school where he lost at least 10 of his friends in the earthquake. He comes because his home is destroyed, his workplace is destroyed, and most of his friends are dead. He escaped through pure luck. He comes to tell people about his friends.